Cast workshop
Cast workshop covers lands over 5000 square meters . There are automatic molding machines 30 sets . The production capacity 0.7 million pieces per month . Our Pillow Block are produced as the material requirements of HT200 . Perfect structural design , advanced production technology , strictly quality requirements make every piece product with international high precision standard.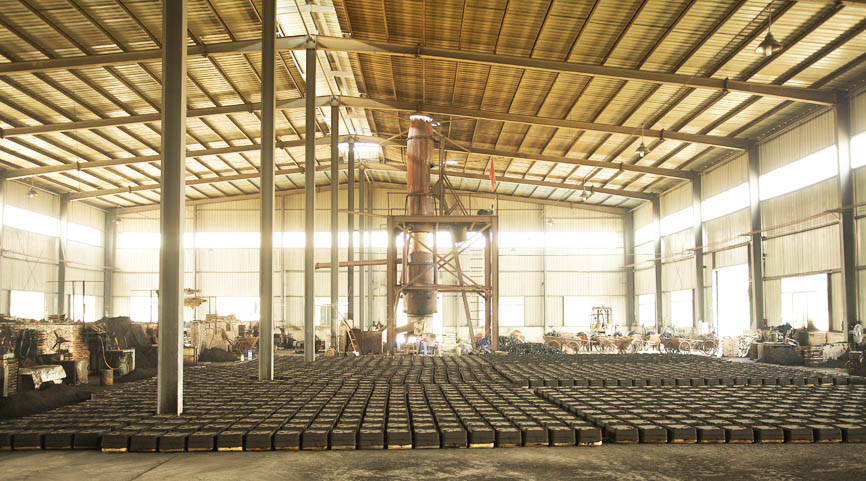 Bearing housing lathe processing workshop
Bearing housing lathe processing workshop covers lands 7000 square meters, have more than 30 CNC lathe and many double-headed circular milling.The bearing housing all can meet the national standard requirements,monthly output reached 500,000 sets.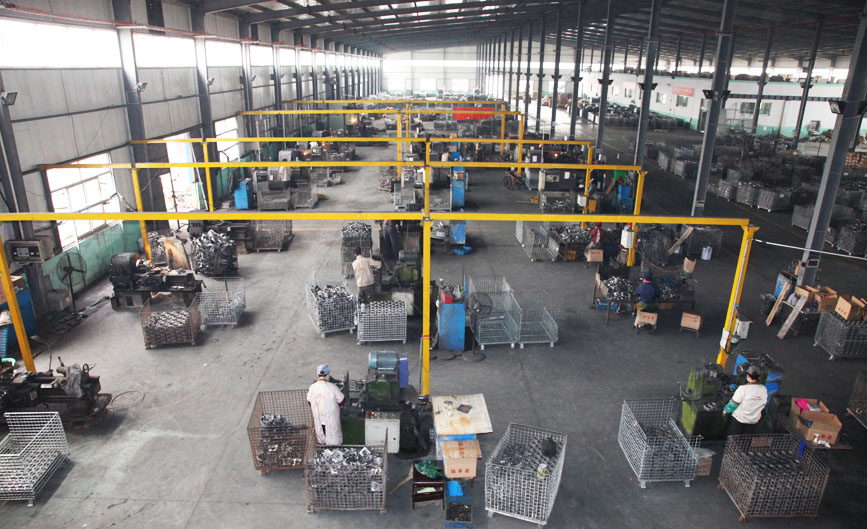 Painting workshop
Painting workshop covers lands over 3000 square meters , there are domestic advanced full-automatic painting production line and take the stoving varnish technology . After the treatment of stoving varnish , product appearance smooth and
flat
, do not lose varnish , reliable quality . Monthly production capacity over 0.8 million pieces .
Inner ring and out ring lathe processing workshop
lathe processing workshop covers lands 3000 square meters,all use the most advanced turning automatic production line and automatic CNC lathe of China,Technical accuracy to meet the international and domestic first-class product requirements,monthly production capacity of 400,000sets.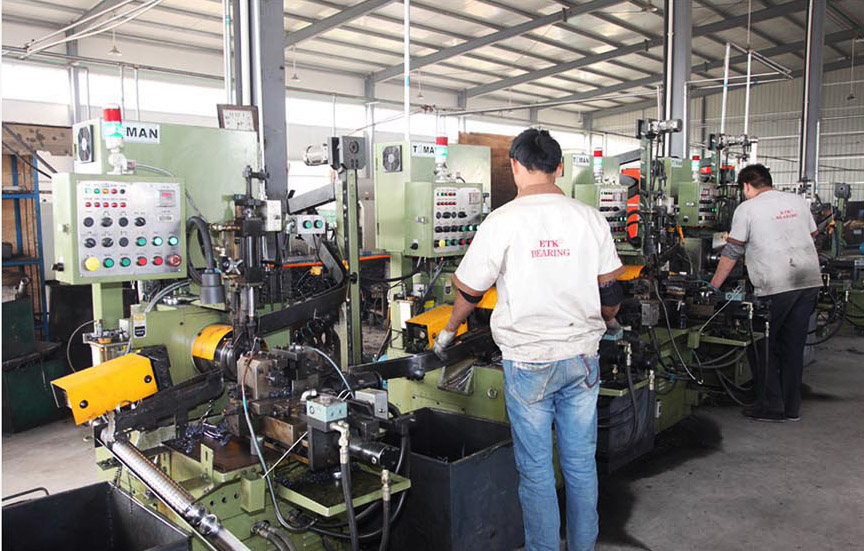 Rings grinding workshop:
The workshop covers an area of 8000 square meters .processing equipment more than 100 units, of which five Zhejiang Rifa automatic CNC grinding machine connection lines and multiple domestic advanced automatic CNC grinding machines, product quality can reach the ball bearings P0 level, some reached P6 level accuracy requirements.monthly output more than 60 million units.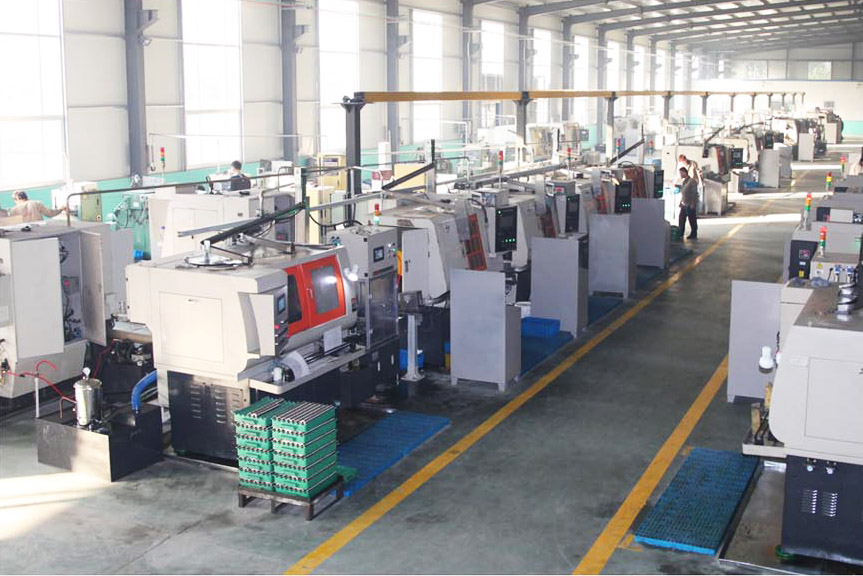 Assembly plant:
Workshop covers an area of over 4000 square meters, fully enclosed dust-free workshop, with five automatic bearing assembly lines and two semi-automatic assembly manual assembly lines. Which auto assembly machine, washing machine uses the most advanced high-resolution auto assembly machine and forced pressure washing machine . Its products clearance accurate, complete cleanliness standards. Product 99.9% can be achieved P0 level precision of ball bearings , and some can achieve P6 level of ball bearings accuracy.